Through Northwestern's Interaction Design Studio were tasked to consult companies from Northwestern's Startup Garage on UX/UI design.  
We worked with HearYe,  a mobile application that is designed to help friends plan casual group outings. At the time HearYe had not launched their app yet was looking for advice on user workflows and features. 
As a studio, we followed the Google Ventures Design Sprint methodology.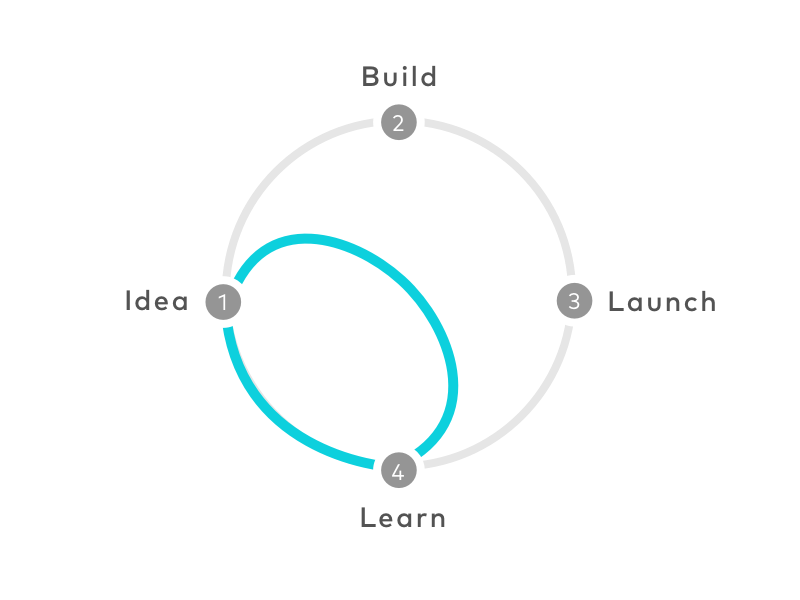 HearYe's core issue was the tension around providing a platform for users to plan casual events, but events lose their casualness once they move into traditional planning platforms (Facebook, Eventbrite). Conversely, casual planning interfaces (texting, GroupMe) do not have the necessary features to facilitate event planning. 
Initial Research & Insights
We spoke with college students and young professionals about how they define casual events (e.g. playing basketball, going to the local bar) and how they go about planning them. 
The common tension with our users was this relationship between flakiness and co-dependency. Potential attendees have no accurate way to discern whether their friends are attending the event, so won't commit to the events. Their friends act in a similar way leading to a lot of "Maybe Attendings" where no involved party (host or attendee) has a strong sense of the event.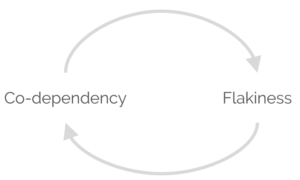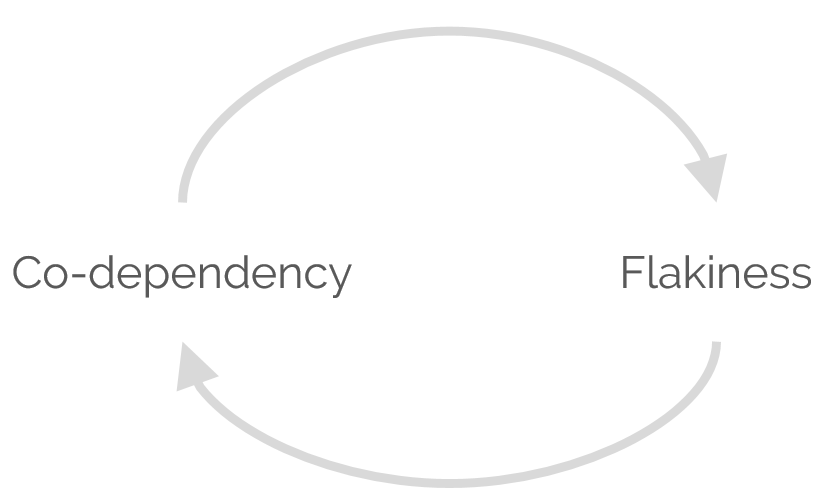 Through that insight we were able to map the different scenarios of co-dependence that lead to commitment to events.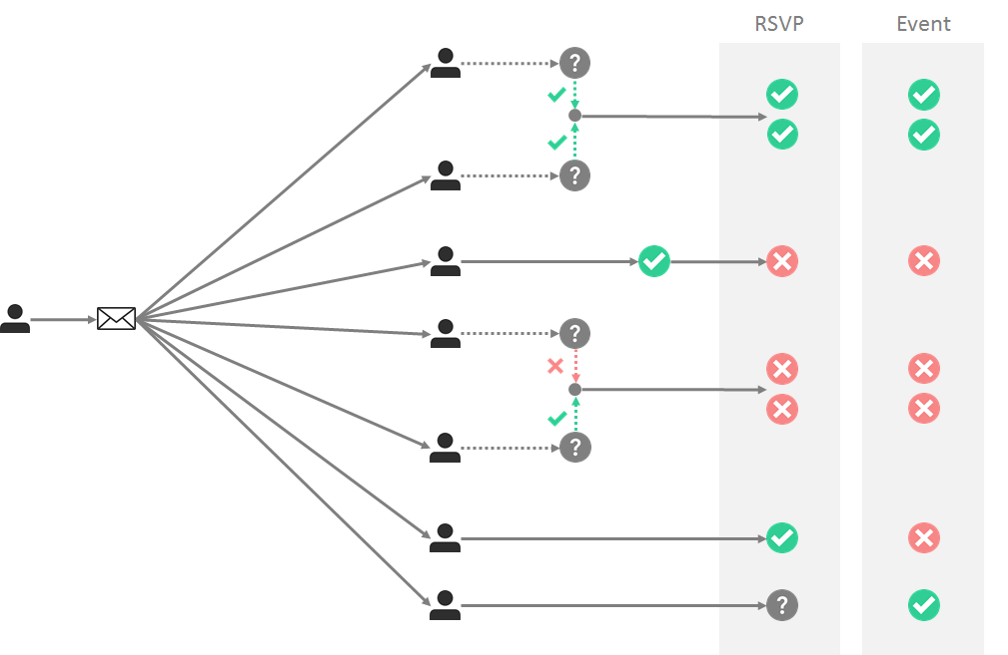 Scenario 1: Co-Dependant Mutual Attendance
Scenario 2: RSVP Change
Scenario 3: Co-Dependant One Way Absence
Scenario 4: RSVP Attendance Disconnect I
Scenario 5: RSVP Attendance Disconnect II
Initial testing was done paper prototypes. In earlier sprints, we presented open-ended prototypes and co-created features with our users and then tested fleshed out versions of those features in later sprints.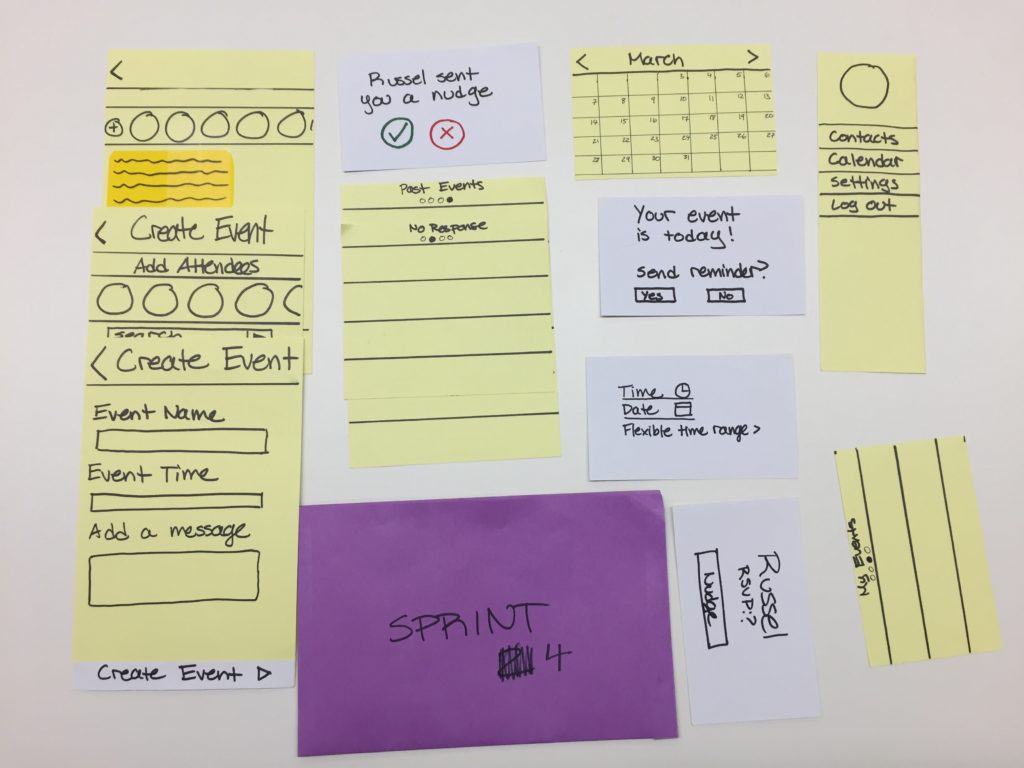 Through testing, we realized we can't eliminate co-dependance in event attendance, but we can facilitate communication among co-dependant invitees in order to make for an overall more efficient process. 
Since paper prototypes would not suffice for testing features that are dependant on social dynamics, we leveraged the chat platform, Slack, and had individuals plan real casual outings through those channels while our team facilitated their interactions.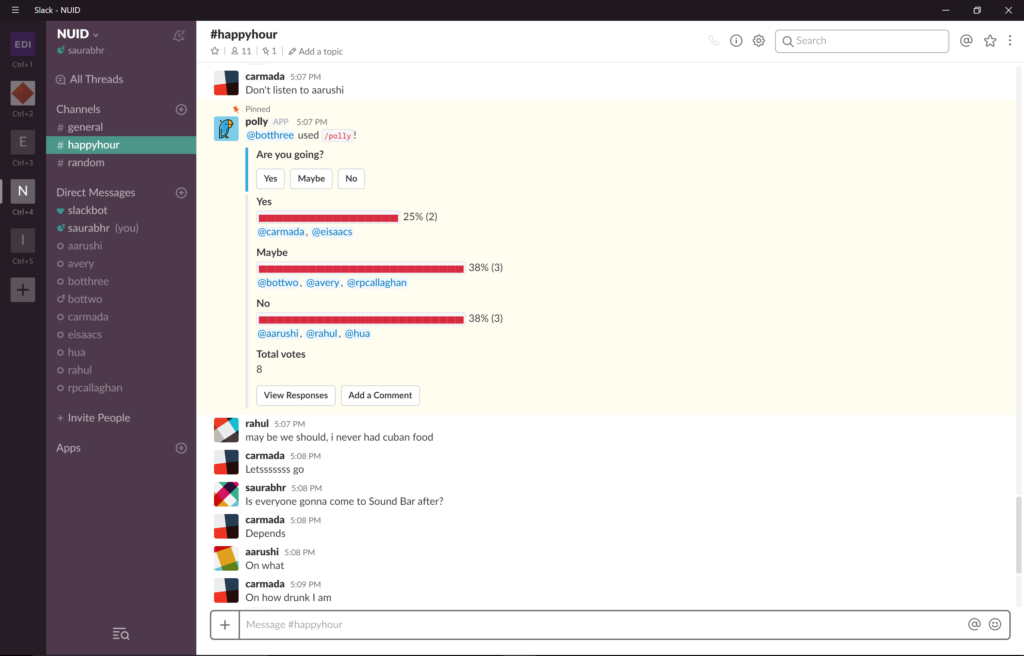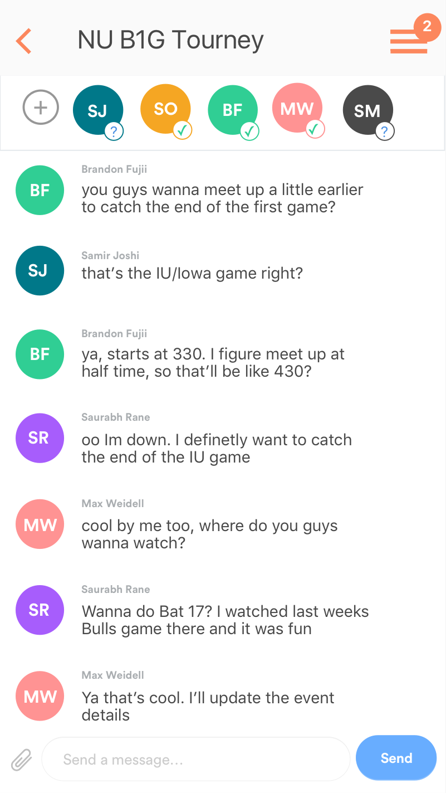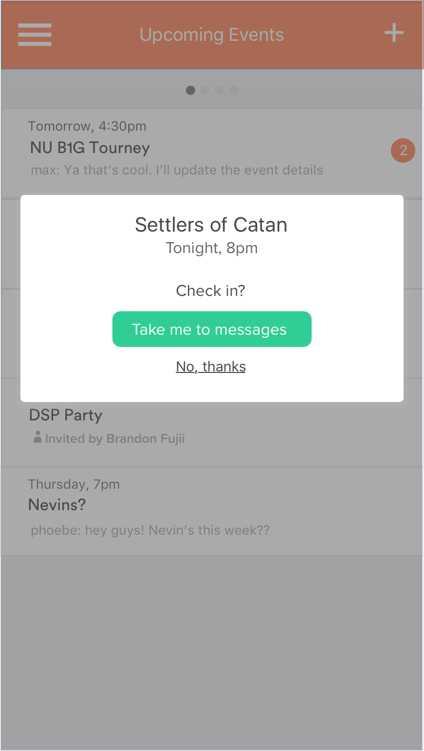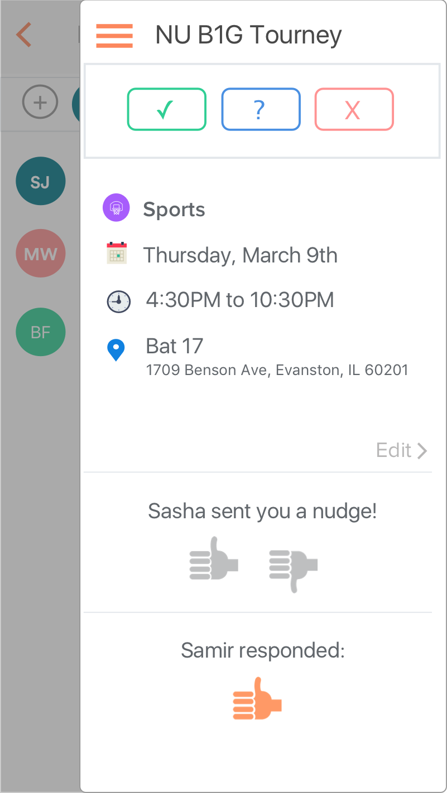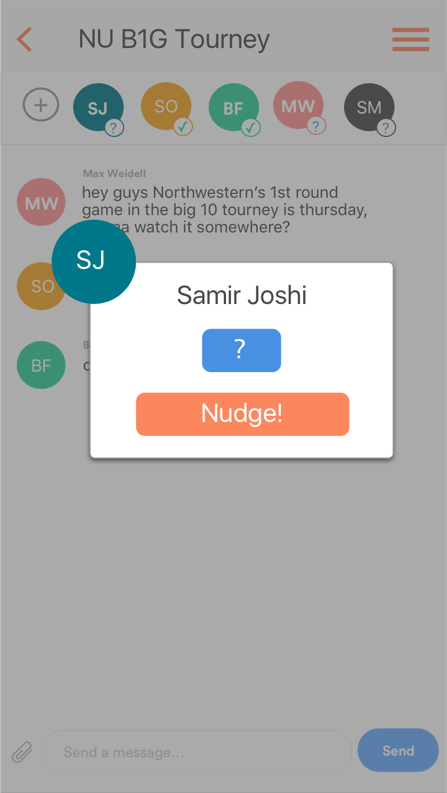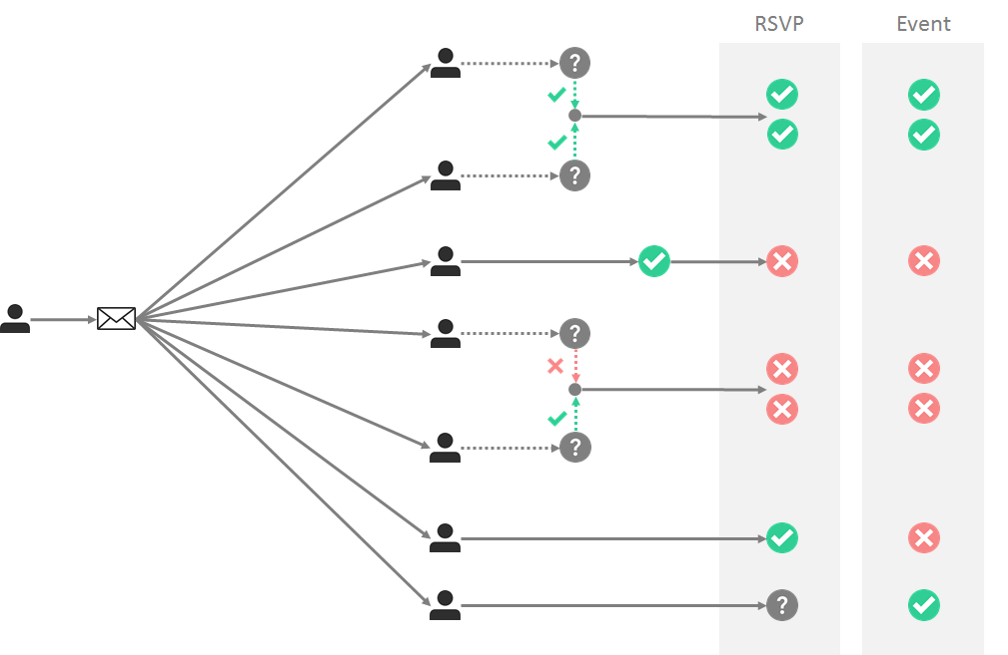 Finally, we presented our designs in a digital medium that built upon the visual identity that HearYe developed. 
Key takeaways include a feature to afford the minimal co-dependence communication required, features that accounted for the logistic fluidity of casual events, and these features delivered in a linguistic and visual medium that fostered the informal planning environment users needed.