For my senior capstone at UC San Diego, I, along with 3 other team members (1 engineer, 2 biotechnologists), partnered with a local biotech company, Histogen, to engineer a small-scale bioreactor. Histogen, interested in conducting stem cell research, needed a solution that allowed them to conduct multiple tests under conditions that mimic physiological conditions (bioreactor), but in small volumes to keep the volume and consequently of stem cells down.
From Histogen's technical benchmarks, our team designed a solution, created a prototype, and finally carried out experiments to validate the design. The project was featured at UCSD's annual Bioengineering Day.
While I helped develop the initial design along with the biotechnologists, my impact was largely in prototyping and testing. After our team came together on a final design, I was responsible for modeling, creating and designing the prototype bioreactor. I also designed the test protocol to validate the fluid mechanics of the device and sourced the material for prototype creation.
For my senior capstone project, I, along with 3 team members (1 other engineering student, 2 biotechnology students), partnered with a local biotech company, Histogen, to design a small-scale bioreactor. Histogen's smallest bioreactor was 50 mL. Consequently, the cost of running multiple stem cell experiments in parallel was cost-prohibitive. Our goal was to create a sterilizable, small-scale that would cut down experiment cost for the company.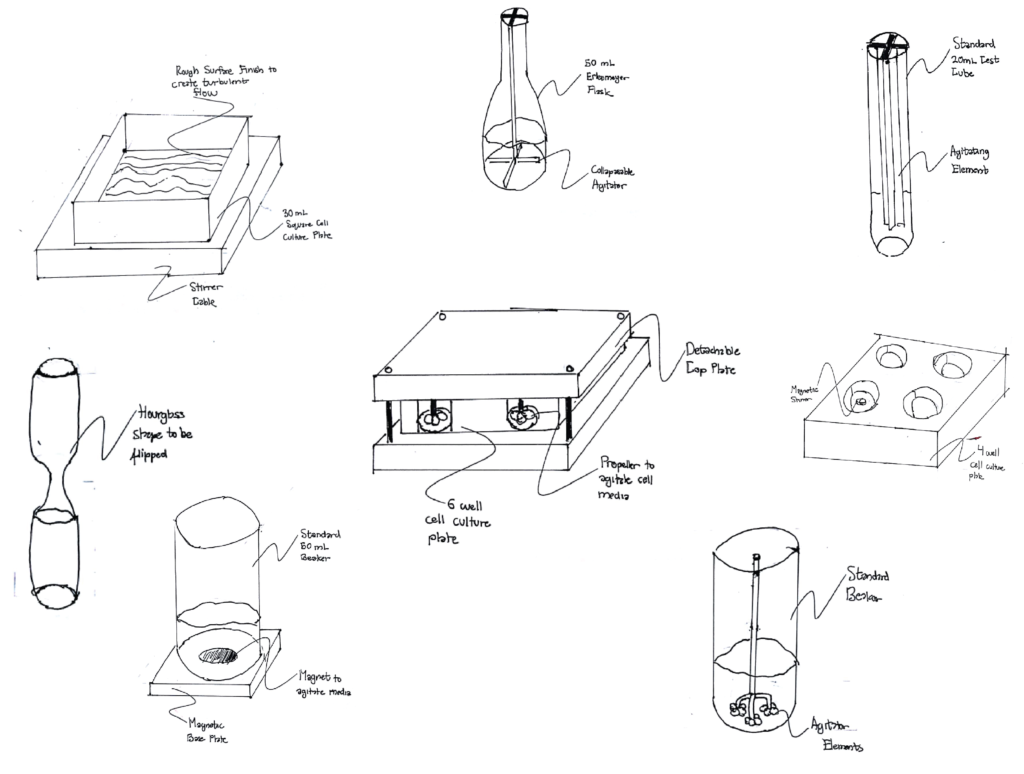 This initially started with exploratory sketches to identify different bioreactor forms and designs for maintaining solution agitation. 
The two biotechnology majors on our team conducted initial research on the minimum technical parameters (fluid levels, flow speed, etc.) required to still be useful for the type of experiments Histogen would be conducted. From there our team ideated on potential solutions, eventually narrowing down to a few solutions that were fleshed out in CAD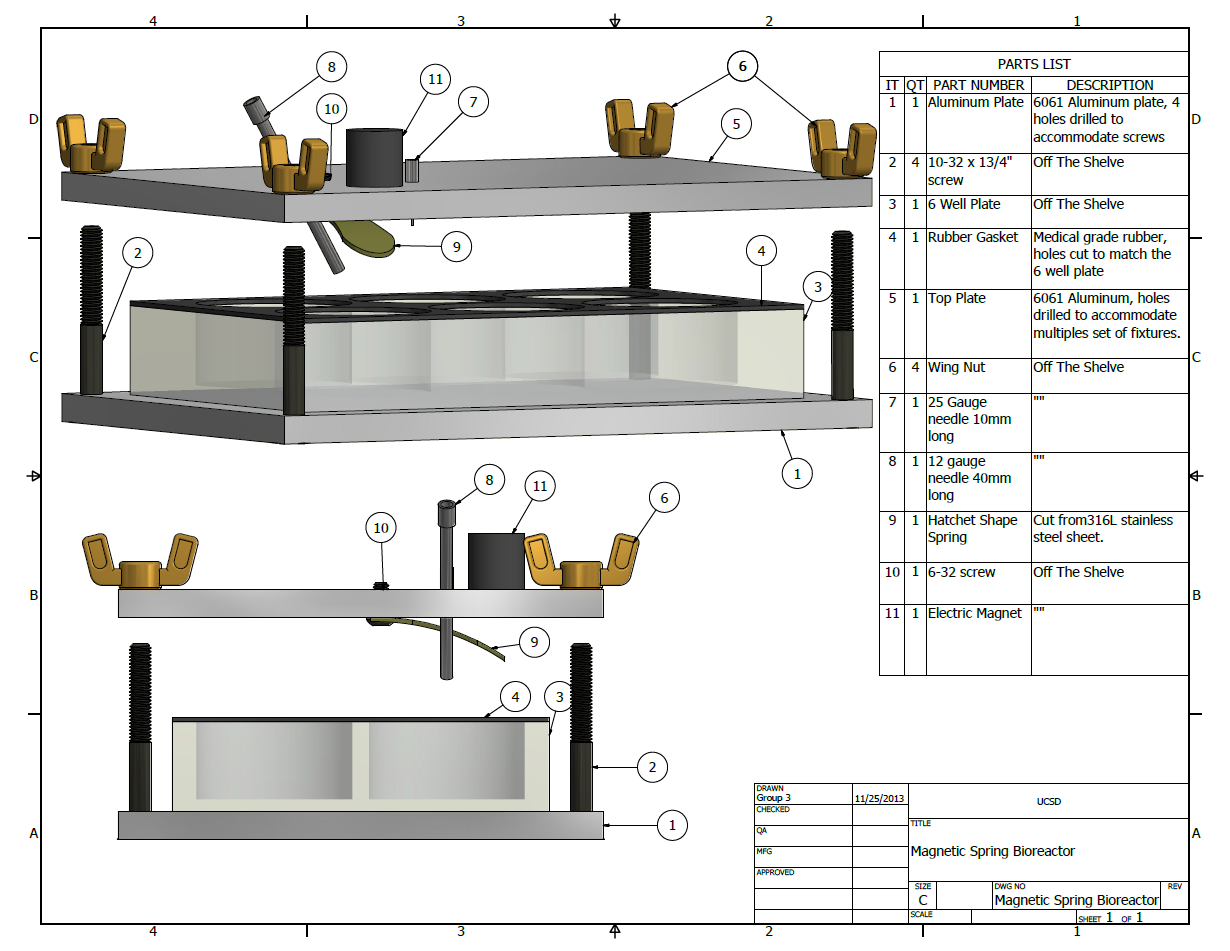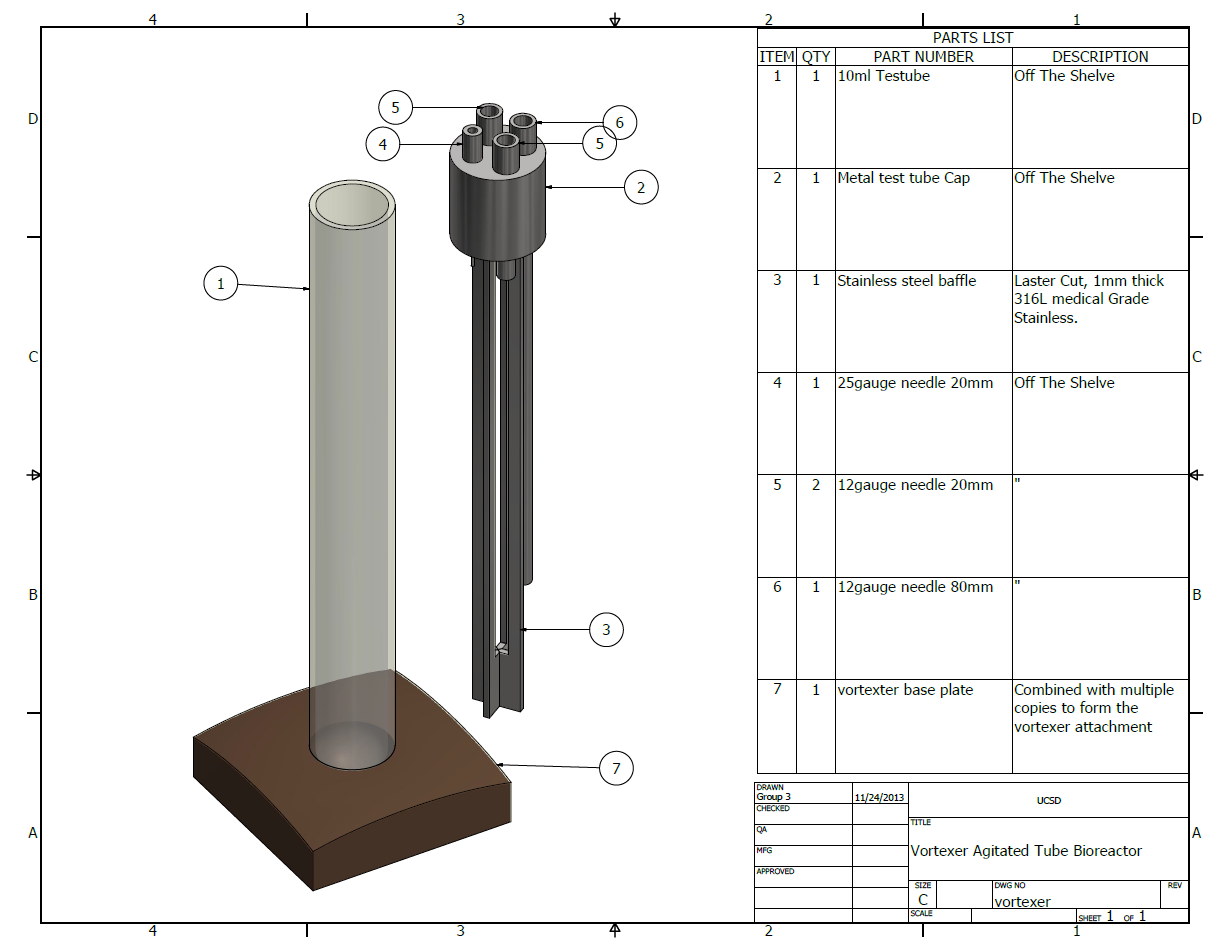 Based on the feedback from Histogen's scientists, we proceeded to flesh out a single design, highlighted in the video below.
From the above design, I, along with the other engineer in the group created a working prototype. Material choice was largely dictated by it's ability to sterilized via autoclave and cost.
We then designed a series of experiments to test actual fluid flow in the device. The main areas we sough to address were the water tightness of the device, the speed at which fluids could be effectively ran through the system, and the level of agitation we were able to induce to potential cell cultures.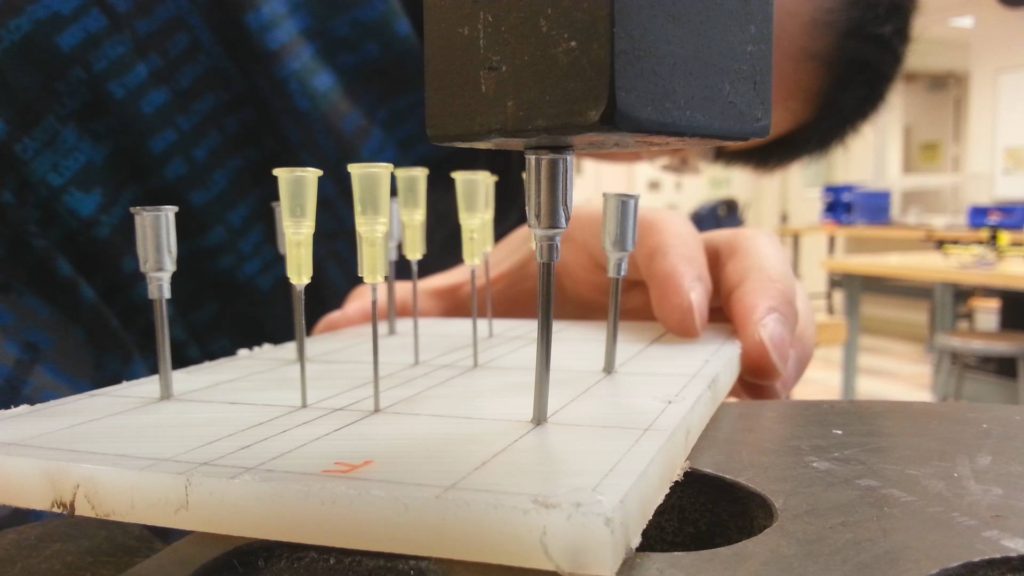 In conclusion, our final design was able to cut Histogen's experiment material cost by 33% and the parallelized 6-channel bioreactor allowed for quicker turnaround on experiments.