How can we design a
safe dining experience

for students with allergies?
---
Project Focus
User Research • Service/Experience Design • Product Design
Project Overview
[2133], the EDI '17 cohort, partnered with Dr. Ruchi Gupta and her lab to research food allergy awareness on campuses.
Within that scope, our team of 3 developed a physical prototype to reduce cross-contamination in salad bars. This process entailed initial formative user interviews to define a design direction, ideating upon that design direction and finally converting that direction to a physical design.
A full detail of the work we did as a part of Spotlight can be found here. 
Personal Responsibilities
Initially I was responsible for leading user interviews. Once our team developed insights from those user interviews, I developed the below frameworks to better visualize and understand those insights. Finally, I prototyped the final design that was presented to Dr. Gupta and her team.
---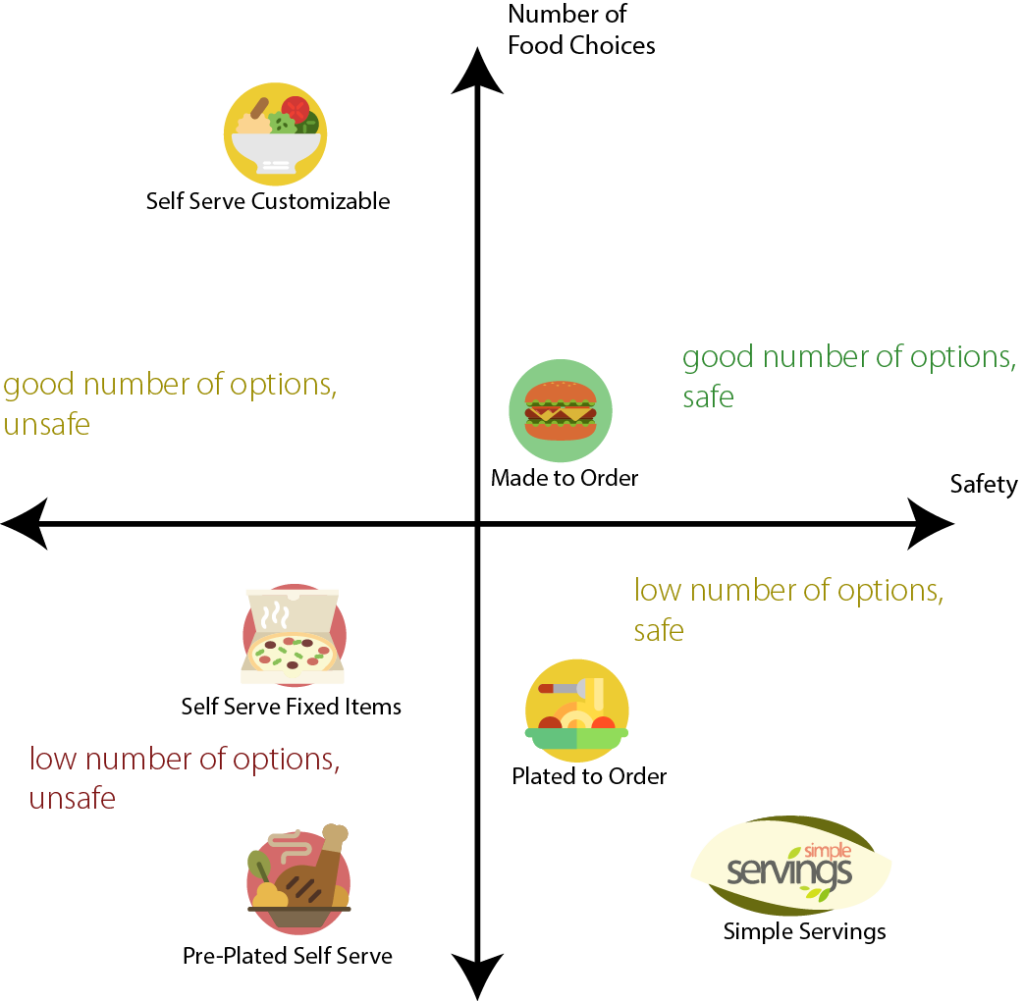 After initial user interviews, we found an opportunity within dining halls. Specifically that students with allergies often have to compromise between safety and food variety at dining halls.
Within that scope, we identified salad bars as an opportunity space, since majority of issues can be solved by eliminating cross-contamination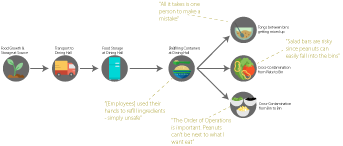 In order to understand where our team could make an impact we mapped out the different points cross-contamination could occur. We identified a pain point at the end of the consumption chain when students use salad bars.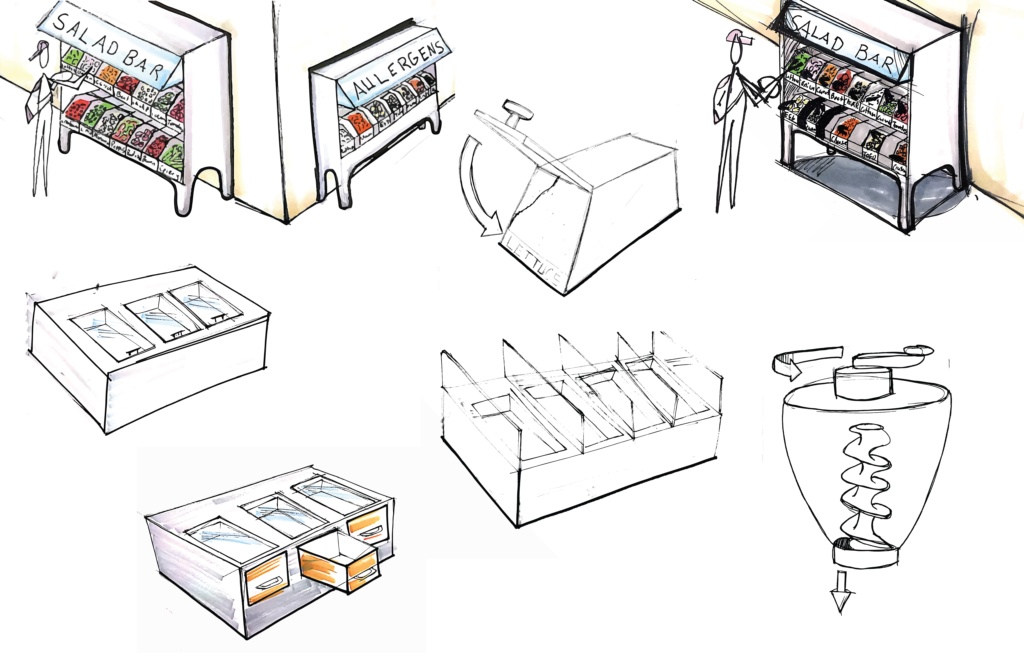 Based on our insights we developed design direction of elimination, not mitigation. This drew from the Japanese manufacturing philosophy of PokaYoke – where the process eliminates makes mistakes, such as cross-contamination impossible.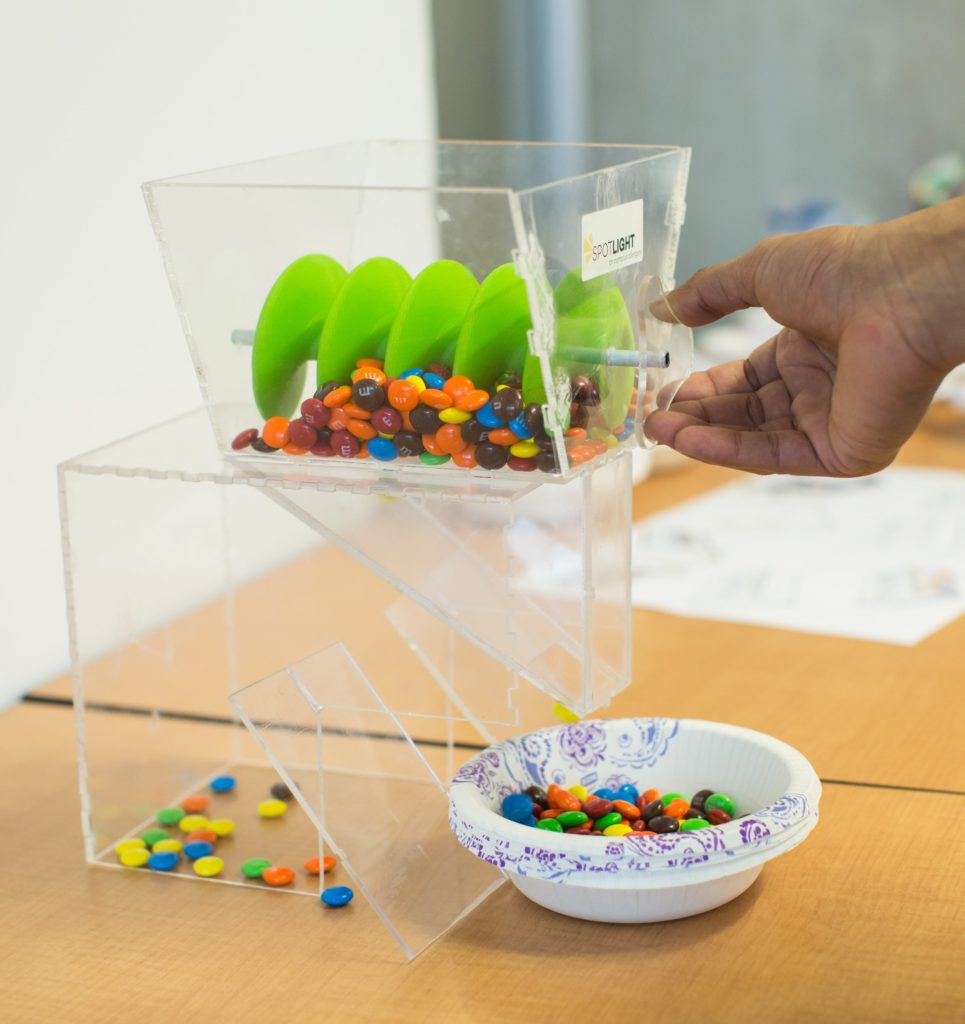 To further flesh out our design direction, we created a low fidelity prototype to visualize the design constraints an allergy safe salad dispenser would need to meet – namely zero-contact dispensing, a modular replacement mechanism and an air-tight lid.
---
Finally, we presented our work to Dr. Ruchi Gupta and her lab in which we outlined a list of design constraints salad bars should employ in order to
instill confidence in students with food allergies