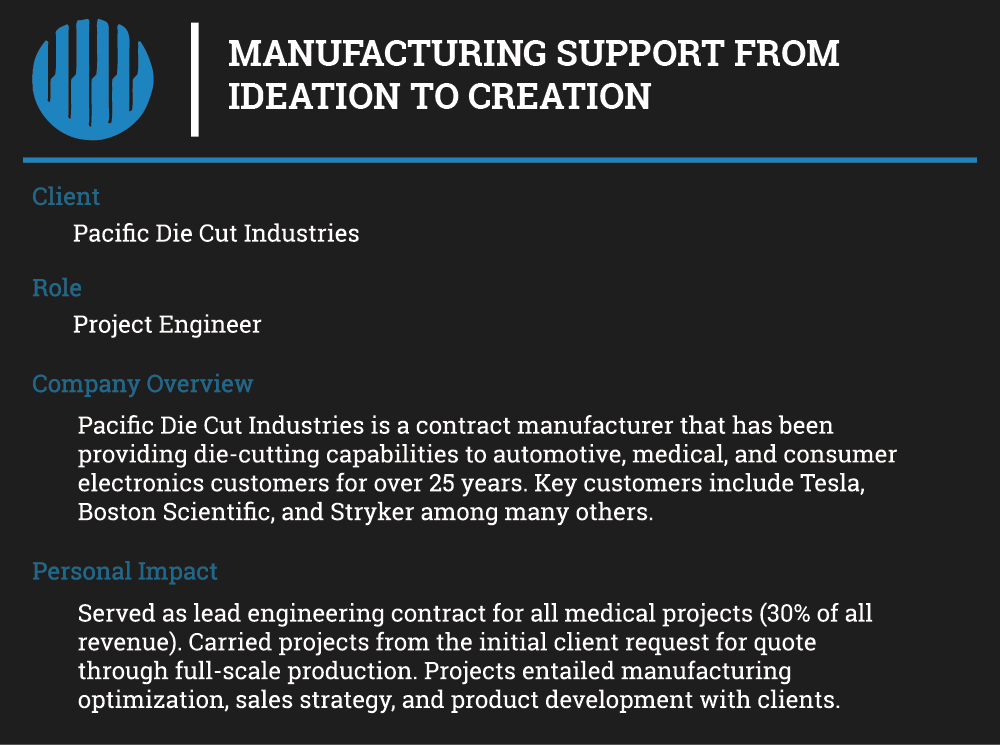 I spent the first two years out of undergrad as a Project Engineer at Pacific Die Cut Industries (PDCI) – a contract manufacturer servicing the automotive and medical industry. I started supporting engineers on medical and automotive projects and eventually became the lead engineer on medical projects.
As a Project Engineer at Pacific Die Cut Industries, I was the technical point of contact from the initial client request for quote until the client's product was at full-scale production.
This first entailed costing out the project so the sales staff could present a quote. For larger clients, such as Stryker or Boston Scientific the focus was on developing an optimized manufacturing process based on requirements given. Conversely, with startups, I would co-develop the product with them (product drawings, material sourcing). For projects that moved forward, I would work with the production and quality assurance staff on implementing the manufacturing process. Once the process was finalized and documented, my role on the project would come to a close as production staff took on project ownership.
My workflow for  the typical project can be described as such:

Step 1 - Review customer drawings, provide design feedback, and cost out the project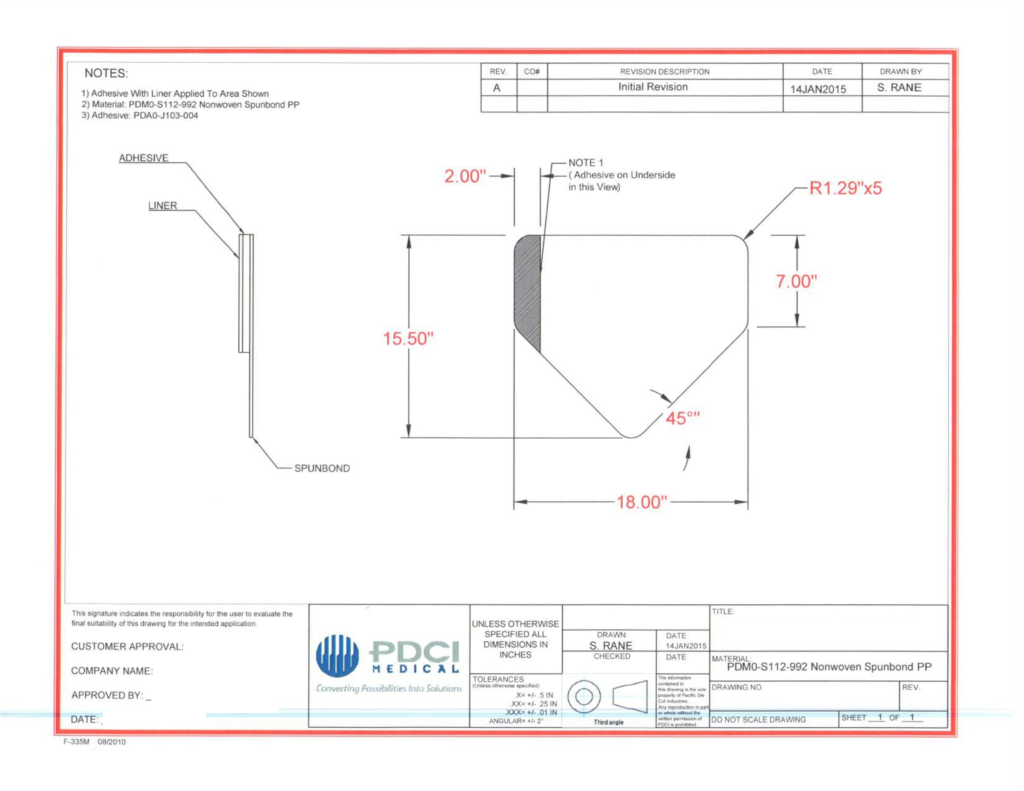 Step 2 - Work with operators to implement manufacturing process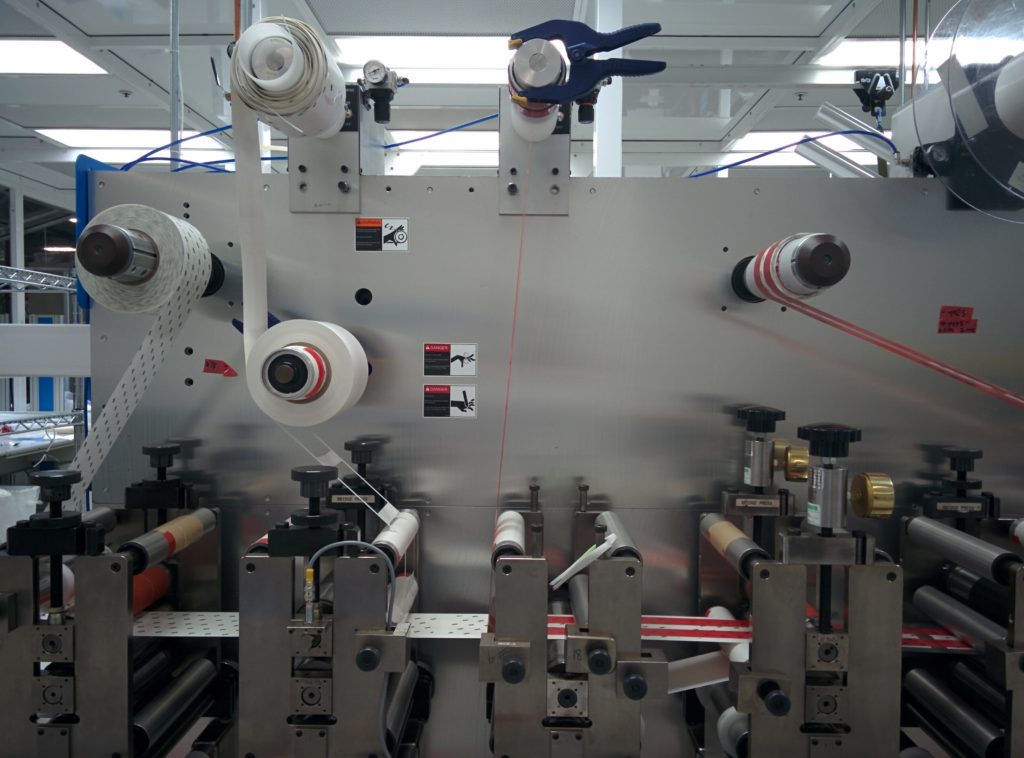 Step 3 - After determining quality and manufacturing capabilities from pilot runs, formalize manufacturing protocol and start full-scale production