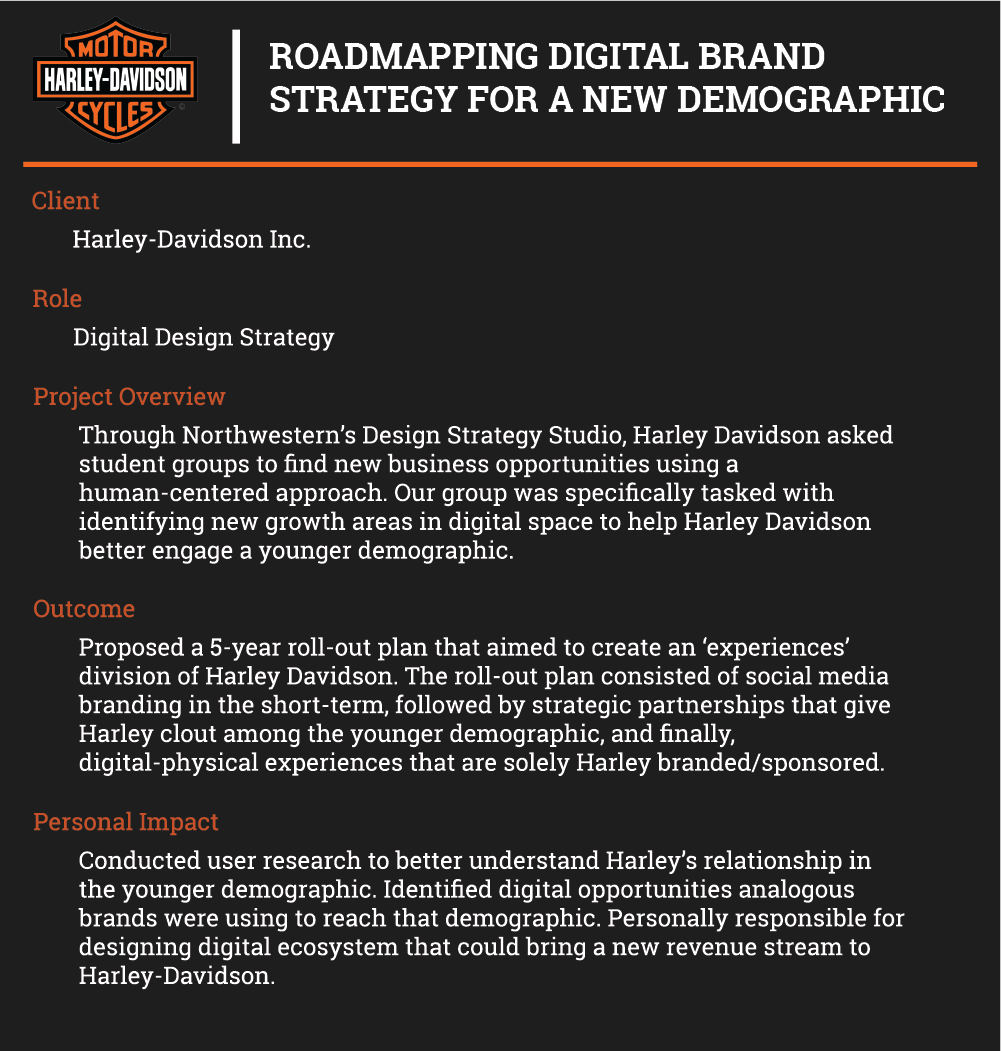 Harley-Davidson was seeking new business opportunities to engage millennials with the Harley-Davidson brand. Our team, through Northwestern's Design Strategy course, was asked to identify and design those verticals using a human-centered design approach. 
We initially interviewed individuals in Harley's target demographic both internationally and domestically. Those interviewed consisted of motorcycle riders and non-riders. This allowed us to understand what type of digital experiences millennials were interested in, how they perceived Harley's brand, and most importantly their interpretation of Harley Davidson's brand values.
Our research found that while millennials were in tune with Harley's brand values, they did not associate themselves with Harley's interpretation of their own values. For example, millennials found value in a sense of Brotherhood, a core Harley Davidson value, but their interpretation of brotherhood differed greatly from Harley.
Consequently, we identified analogous companies that did fit the millennial framework of Harley's values. Another key insight was the high barrier to engagement with the Harley-Davidson brand. The only way to engage the brand was to own a motorcycle.
However, millennials aren't ready to dive in head first into an unfamiliar brand, particularly one with the stigma of Harley. The brands that appealed to millennials the most were the ones that allowed them to initially engage with very low commitment, expand upon that engagement, and then finally become a brand ambassador through a stepwise process.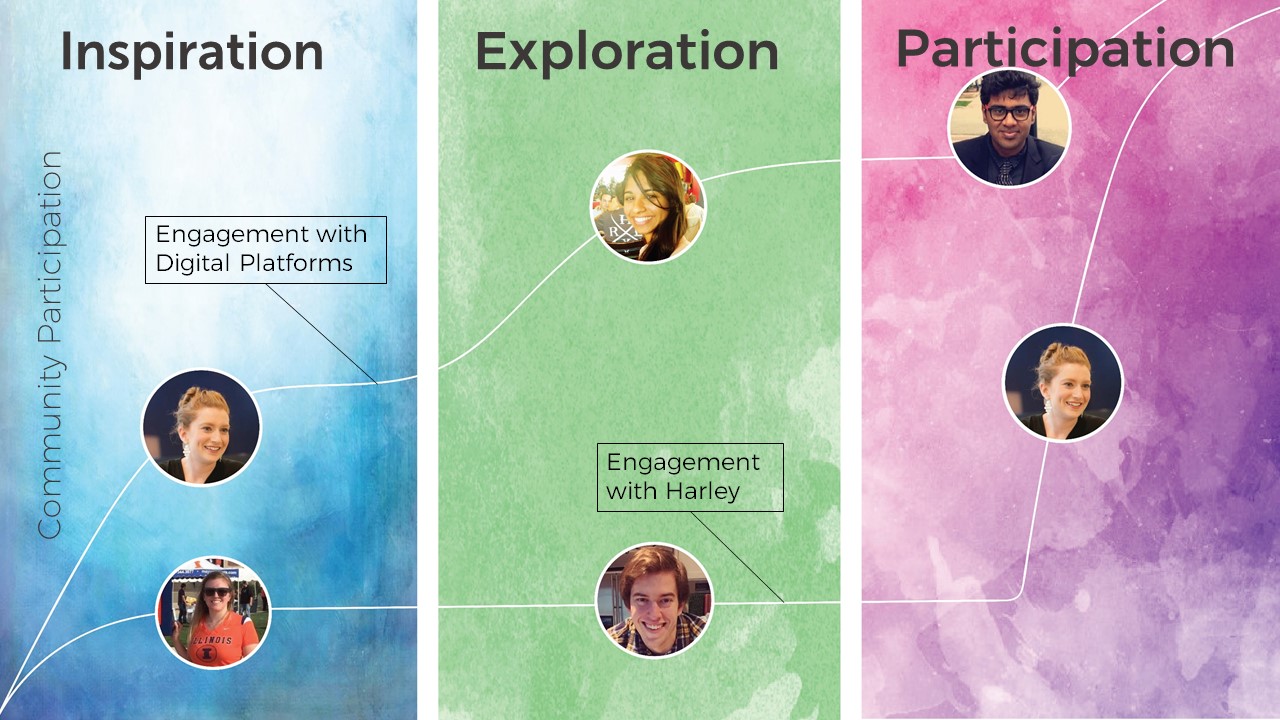 By benchmarking against analogous companies, we realized that Harley would need a 3 part roll-out plan to maintain their own brand authenticity while seeming credible to the target demographic.
We proposed a 5-year rollout plan to Harley's corporate strategy team consisting of short-term social media outreach and long-term digital experiences with the end-goal of a new Harley Experiences business vertical.