Background
In the Tool section is a basic bankroll analysis tool for Yahoo Daily Fantasy Sports built on RStudio's Shiny framework. The purpose of the tool is to provide basic information to help users make more informed decisions with their bankroll.
Below is a chart of my NFL Yahoo DFS history over the past year: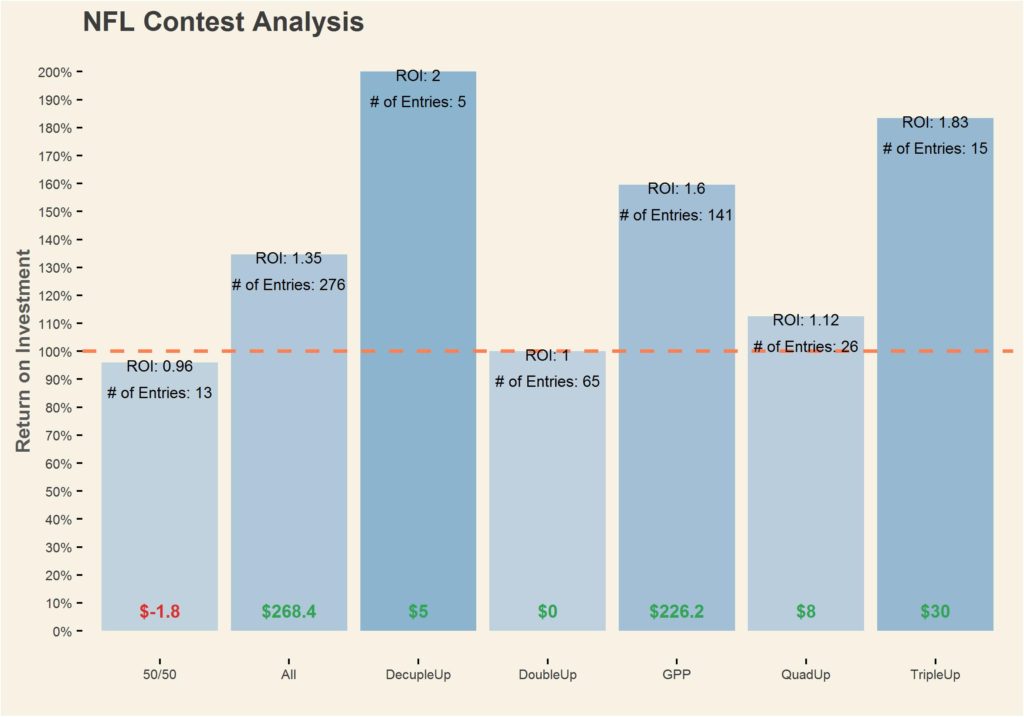 The above chart suggests that GPP & Quad Ups are the most successful, while Double Ups have been less successful (ROI = 1 indicates break even). Decuple Ups and Triple Ups show promise, but with a low amount of contests played, it's difficult to determine the efficacy of each chart.
Tool