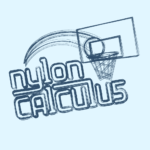 Project Focus:
Data Visualization • Data Analysis • R
Project Overview
This past year I started translating my quantative sports analysis hobby into freelance pieces. This piece, Expected Value in the NBA Draft, was featured on one premier NBA Analytics websites, Nylon Calculus. 
Skills Used
The data was scraped from Basketball-Reference and the NBA Stats API via R. The visualiztions were all created through R's ggplot2 package
---
Project
The full piece can be found here. Other featured freelance pieces I've done are Will the Warriors Be Too Tired to Beat LeBron & the Cavs (Sports Illustrated) and Age & Upside in the NBA Draft (Nylon Calculus).